I am really loving my classroom this year. I have put a lot of thought, time and effort into it. I wanted to share the last few things I have been working on.
As I was blog stalking at the beginning of the summer I ran across a post that inspired me. A first grade teacher uses tables with her groups of desks. You can check out the post on
Booky4First!
So I asked my wonderful dad if he could make tables like this for me. He is amazing at this kind of thing.
He made me 4 tables like these! Next, I spray painted them in my backyard.
Here is the finished project!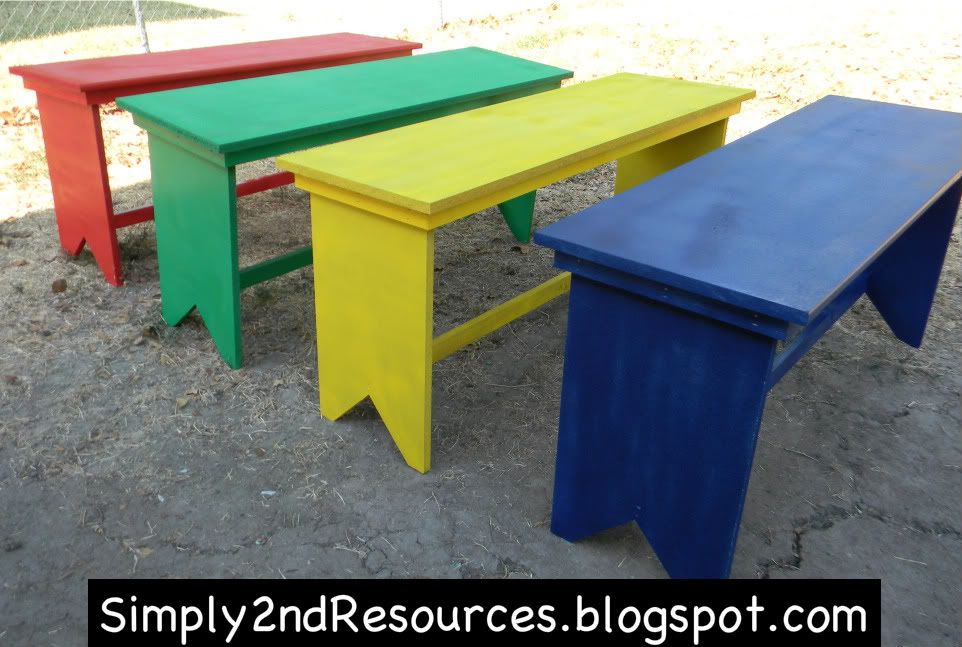 And here they are in my classroom. This is my favorite part of my room right now!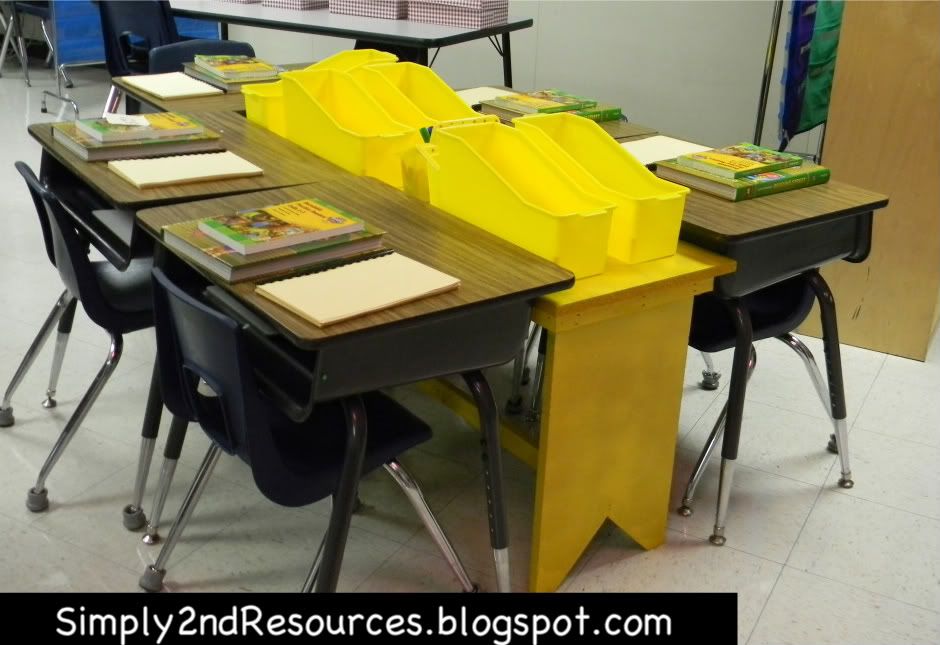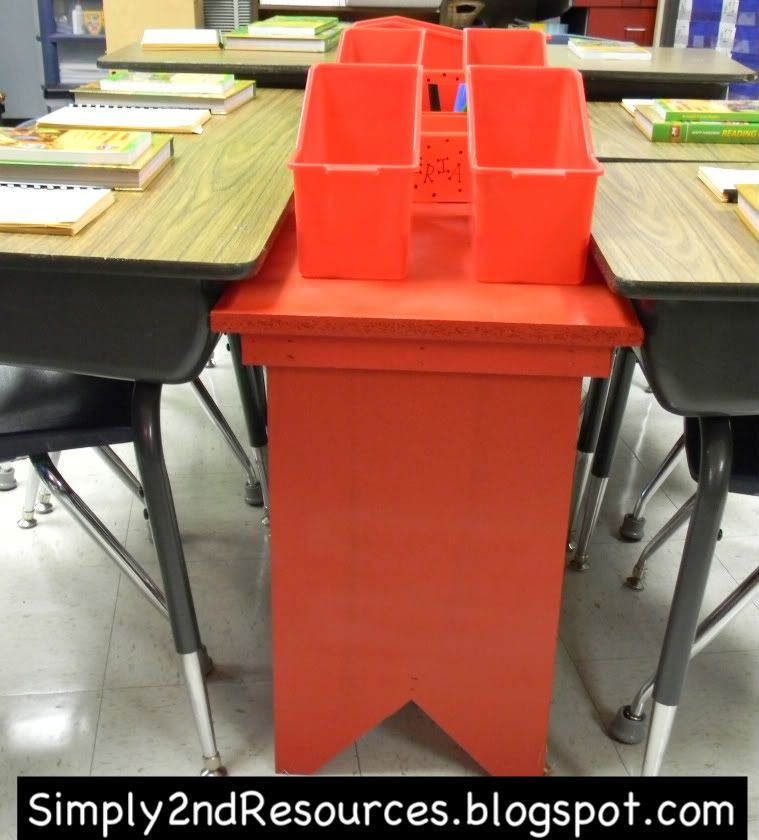 Love it! Thanks Dad, they are perfect!!!!
My other project for today was inspired by Pinterest (imagine that). A homeschool Mom uses this for her calendar time.
I love this and I thought it would be a great way to keep track of our days in school and the date. So I created my own!

This will be for keeping track of how many days we have been in school.

Here are all the components if you want them!
Date Board
Update 7/17/2012
I don't have any measurements for the benches. I did measure them, but I don't remember. All I did was arrange the desks the way I wanted them in a group. I measured from the floor to just under the lip of the desks for the height. I measured the length of 2 desks for the length. I measured the length of the book boxes that would be sitting on top of the benches and added about 3 inches to that. I would say that you need to make these unique to your desks. Good luck!