So, I got on my blog this morning and found something that made my heart burst. Two wonderful ladies mentioned me in their top ten list of blogs. Amazing!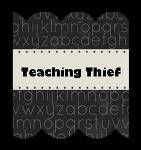 You must go visit these two wonderful blogs!
Thanks for thinking of me ladies.
Hopefully I will be posting some good stuff soon. The beginning of the year is always crazy.