I have decided to take Ms. Domeny's advice and make my own lesson plan book for this upcoming year. When I have my school schedule, I will be sure and share it with you! Here is the pin (because I got the idea off Pinterest, where else?):
Her blog is really great. She has great organizational ideas to share.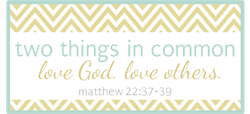 Two things got me thinking:
Make a place on my lesson plans to stick TEKS labels
Have TEKS ready for me to put on the board every day
I teach in Texas and our state standards are called TEKS (Texas Essentials Knowledge and Skills). My district requires us to post and explain the TEKS or learn goal of the lesson we are teaching. So for me and other teachers who teach all subjects, we have to display a lot of TEKS daily.
Confession: I am not good about this.
Promise: I will do better this year.
That is where I got the idea to type all my 4th grade TEKS into Word and make labels. I used the template for Avery 5160 Address labels. They are perfect! Plus, it was a good way for me to familiarize myself with the 4th grade standards. (I am a nut, I know. I also don't have any children and my husband is gone all day at work. What else am I going to do?)
Anyway, here is the pdf version. Email me if you want the Word version. The left hand column gets cut off a tiny bit, but you can still read it. I know that only a very few of you will be able to use this, but it might be a good idea. (maybe...)