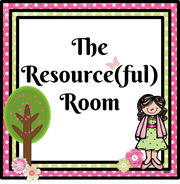 I was inspired by Amy Marshall at The Resource(ful) Room.






She has some great ideas. Go check out her birthday board HERE.
You can tell by my date board (see post here) that I like things that just flip! That is how my birthday board is going to work. I am going to add it to the wall beside the date.
At the beginning of the year, I am going to have each kid write the day they were born on a white board. I will take their picture holding the number. I am going to print them and attach them to their month on the birthday board. That way all I have to do is flip the month and we will see who will be celebrating that month and which days. Easy peasy!
You can get your copy of my version HERE.