Hello!
I saw a great pin a few days ago that really inspired me!
If you go check it out you will find some great classroom pictures and lots of great ideas. Ginger Snaps is a great blog to follow!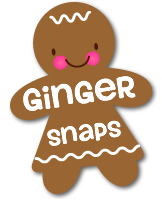 This is such a great way to organize all those papers we send home to parents the first week of school! I know that parents just feel bombarded, especially if they have more than one child.
This is my checklist right now. It might change as we get closer to the first day of school. These are the things I remember sending home last year...
I will glue this checklist onto a large manila envelope, place the papers that stay at home inside, and paper clip the papers that need to be filled out and returned to school on the outside.
Genius, right? I wish it had been my idea.
*sigh*
Oh well, I can always be thankful for wonderful teachers who share their great ideas. I would be lost without them!
Are you going to make a checklist for your parents?
I am really excited because we just got our master schedule for school! We usually get it the week before school starts, so getting it 2 1/2 weeks before school starts is great!!!!