I am so excited to be doing some professional reading this summer. It is one of my favorite things to do in the summer. (nerd alert) This summer I am taking part in
Notice and Note
by Kylene Beers & Robert E. Probst and
Guided Math
by Laney Sammons.
Color me excited!
The beginning of this book is about establishing the authors' opinions on reading. As they were writing this book they started with a few questions.
Question 1: Is Reading Still Reading?
Is reading an ebook the same as a paperback? Do we get more out of one than the other? Should we require all students to use only one or encourage all kids to use both. Or should kids be encouraged to read no matter the medium? I began thinking about the reading I do every day. I love paperback books, but I hate newspapers. I look at magazines, but mostly for the pictures and captions. I read many blogs and get my news from websites. I have access to ebooks and use them. I have a bible app on my phone that comes in handy when I forget to bring the paper one to church.
Here is what I know about myself. If I am reading to study or learn something new, I prefer to have a solid, paper book. I like the feeling of highlighting and writing in my book. It helps me remember the information and respond to it. For recreational reading, I can go either way.
I have observed some things in my 1:1 iPad classroom, in which I have a large library of children's books.
My kids love to read on the digital library. They love having access to digital books and audio books, but they still love going to the library. There is just something great about holding a book in your hand, turning the pages, and feeling accomplished as you go from having most of the pages in your right hand to your left.
Having 1:1 iPads this year has helped my kids to read so much more without realizing it. They were reading websites left and right. I think this is wonderful.
Reading doesn't change, just our methods of looking at the words. We will always teach reading, but we need to use all the resources available to us.
Question 2: What is the role of Fiction?
Why do we flock to fiction? Why do we consider it "easier?" Does reading fiction make us less intellectual? I just have to quote the authors because I love what they had to say:
"The young student who dreams of being a surgeon may not care about inner workings of the automobile engine, the aspiring architect may not be interested in the book about military history, and the budding computer programmer may not care about either. But all three of them will care about fear, loneliness, friendship, and other themes to be confronted in novels, plays, and poems."
So true. I could read teaching blogs and books all day, but you won't find me picking up a biology book. This year I have made a concentrated effort to read good chapter books with my students. We were able to read The One and Only Ivan, Among the Hidden, and The City of Ember. I am almost finished reading The People of Sparks (a book I hadn't planned on reading, but was begged to) to them, which is the second in the four part series about the people from Ember. I have seen a spark in my students when it comes to reading. They are enjoying these stories because of those universal themes.
I really think we have grown as we have read and discussed these books this year. I can't wait to do it again with my kids next year! Reading fiction helps you to understand people, use different perspectives, and broaden your understanding of the world and how it works.
If you want to read what others are saying about this first section, hop on over to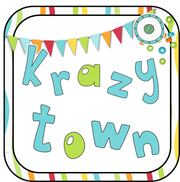 and go through the linky party.
Check back for the next section next week!
Do you have any thoughts you want to share with me? I would love to hear them!